The Wiggles!! - August, 2003
What an exciting night! Dylie got to see her favorites, The Wiggles,
LIVE at the Fox Theatre in Detroit.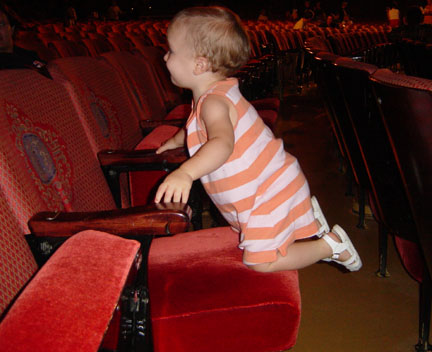 Psyched up for the show.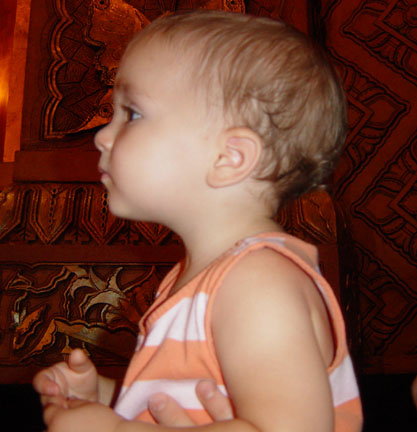 Dylie was mesmerized.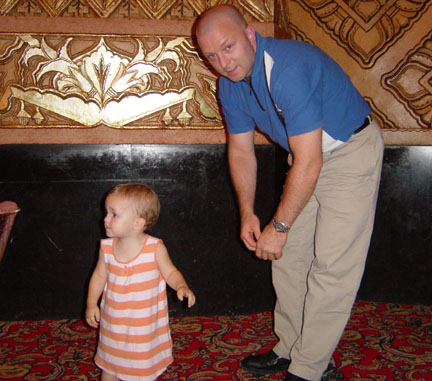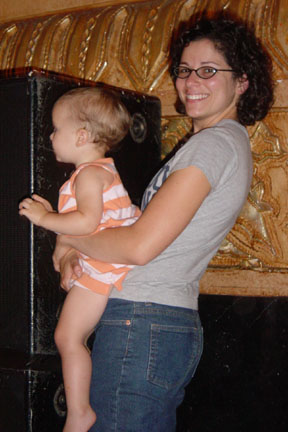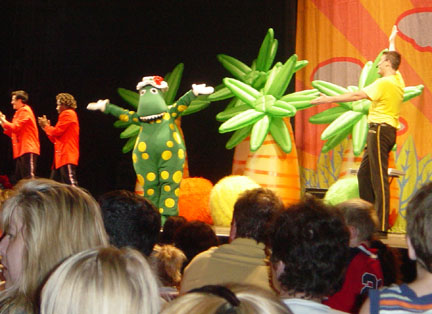 Dorothy the Dinosaur and Greg Wiggle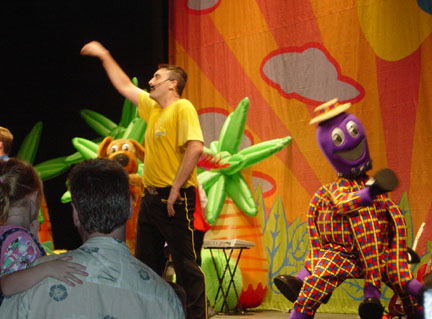 Greg (Mom's favorite) and Henry the Octopus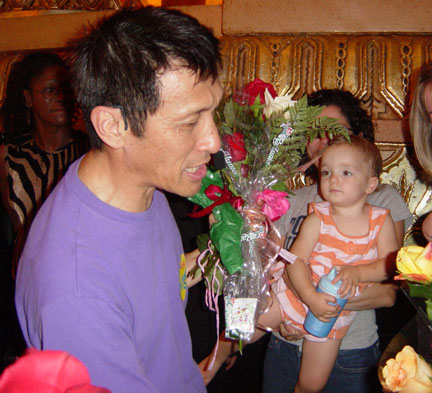 Dylie was excited to be up close and personal with Jeff Wiggle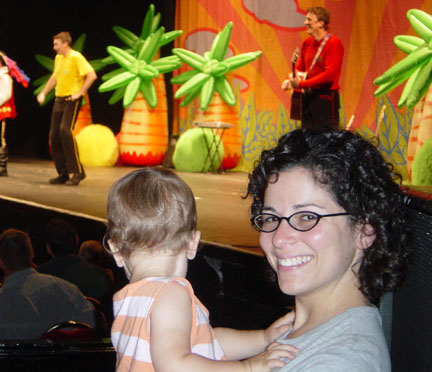 Greg and Murray in the background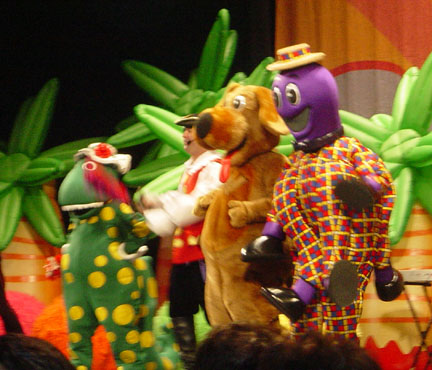 Dorothy, Captain Feathersword, Wags and Henry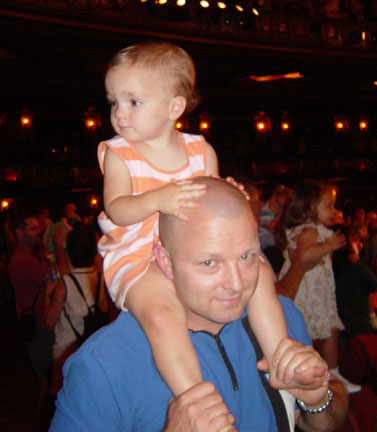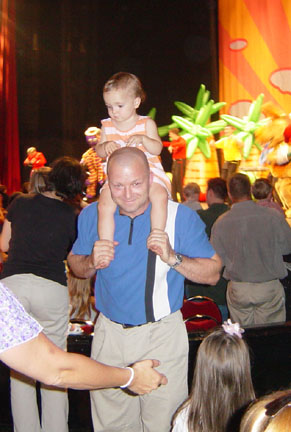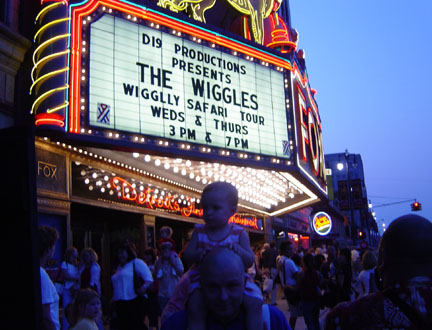 A post-show photo
Click here to go back to the main photo page.
Click here to go back to the homepage.