Our Visit to the San Diego Zoo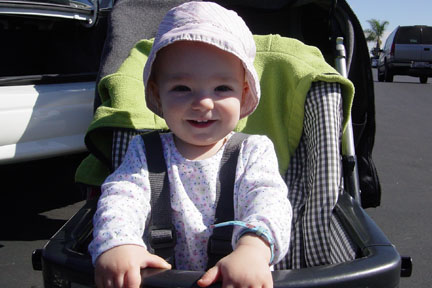 Dylan is ready for action.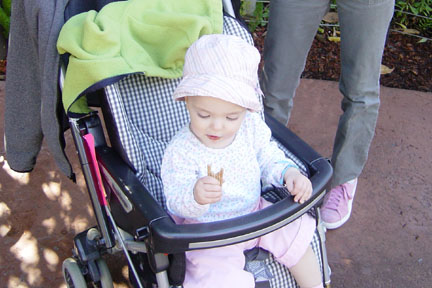 Dylan's first churro - a Mexican cinnamon donut stick,
and one of Grandpa Rich's favorite treats.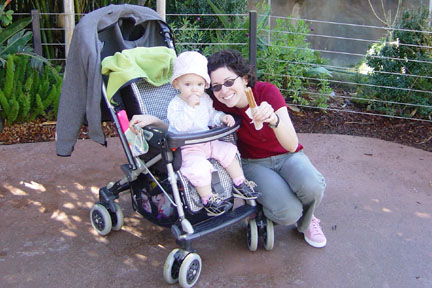 We love churros!!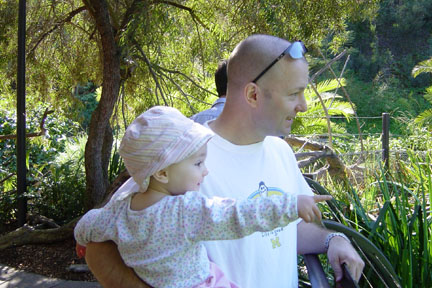 Dylan and her dad look at the Okapi, a relative of the giraffe.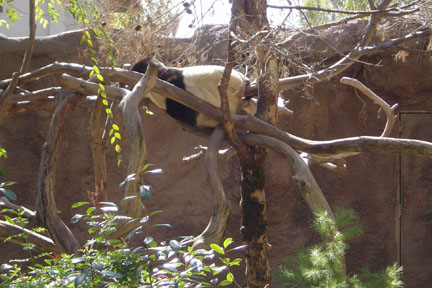 We saw the panda, but she was fast asleep, and Dylan didn't even notice her!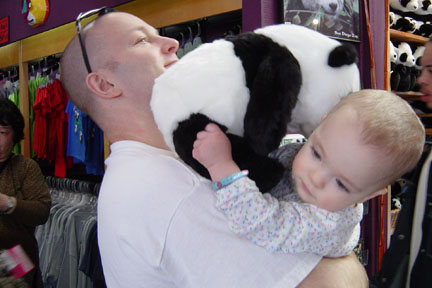 She did notice the stuffed pandas at the gift shop!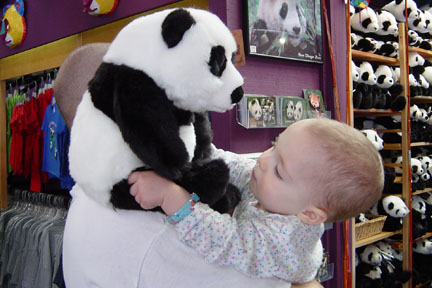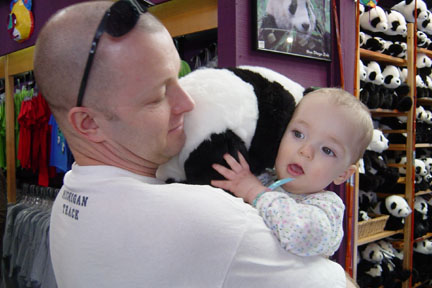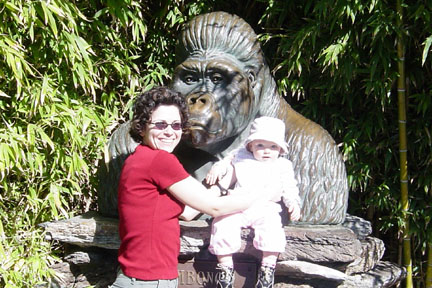 Posing with a handsome gorilla.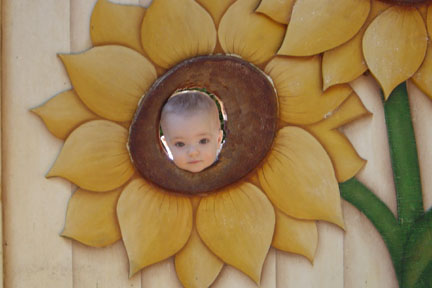 Pretty flower girl.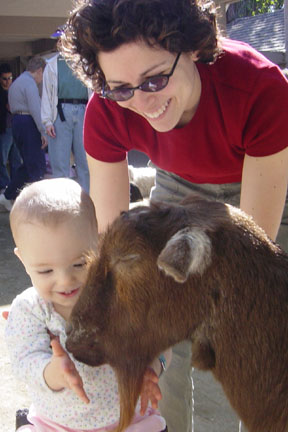 At the petting zoo.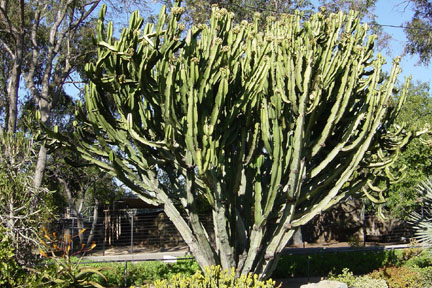 A neat cactus-type tree.
Another cool tree.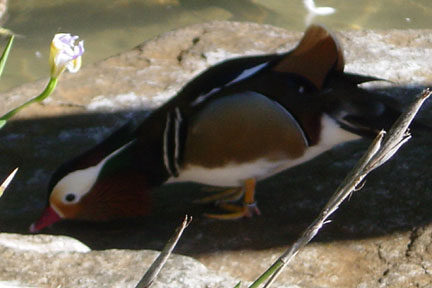 A cool looking duck that Dylan's dad admired.
Click here to go back to the main photo page.
Click here to go back to the homepage.