Halloween, 2002
Dylan had a fun day! First we visited Nana Susan at school. She is an elementary school art teacher.
The fourth graders she was working with were very excited to meet Elephant. I mean Dylan.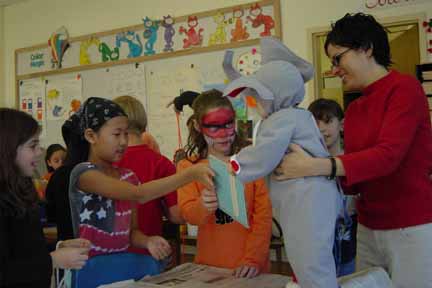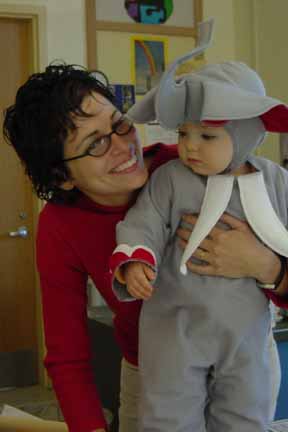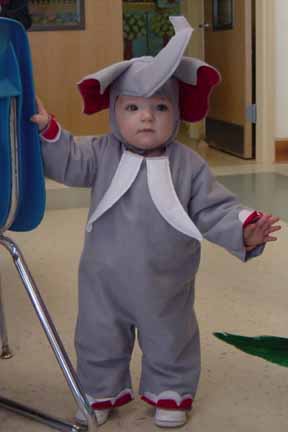 After we left Nana, we met Grandma Marcia at Aunt Sheryl's house so
Dylie could trick or treat with cousins Jilly and Jason.
They had a whole posse of trick or treaters!!!
(Dylan is on the far right.)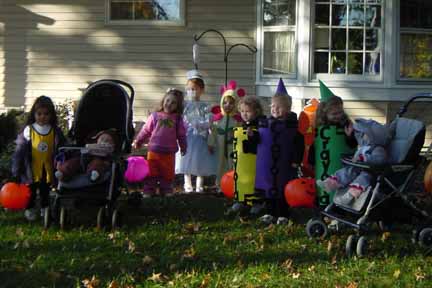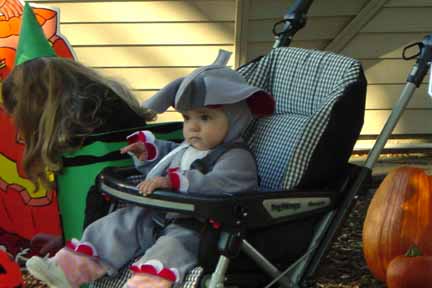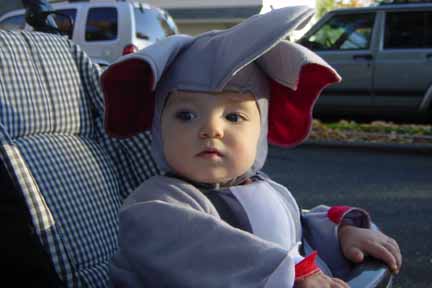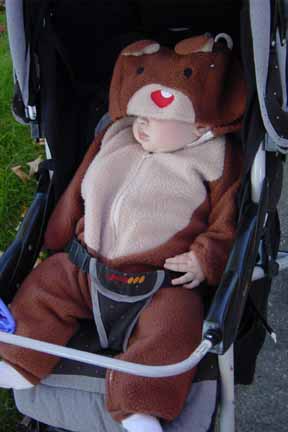 Cousin Jason was very sleepy.
Click Here to Go Back to the Main Photo Page
Click Here to Go Back to the Homepage