Our Trip to Columbus
In October, we went to Columbus to cheer on Daddy's friend Duck in the marathon.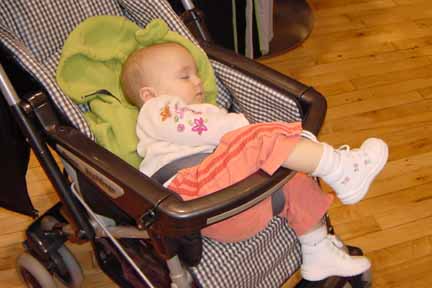 Karen and I took Dylan shopping to Easton Center - the coolest mall I've ever been to.
As you can see, Dylan was very impressed.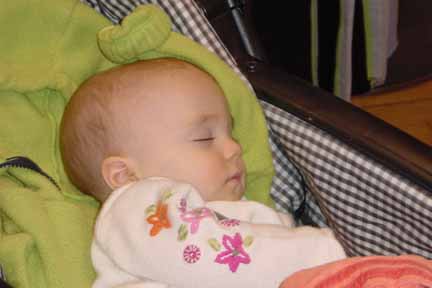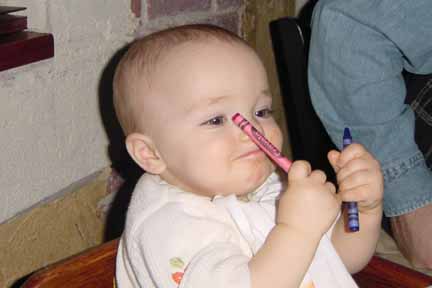 Dylan the Artist at an Italian restaurant the night before
the marathon - Duck needed pasta to carb up!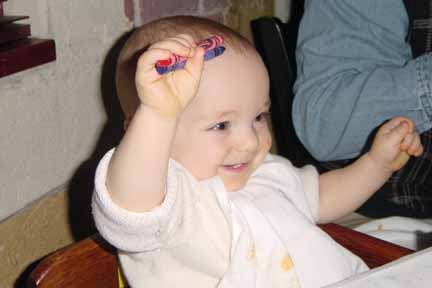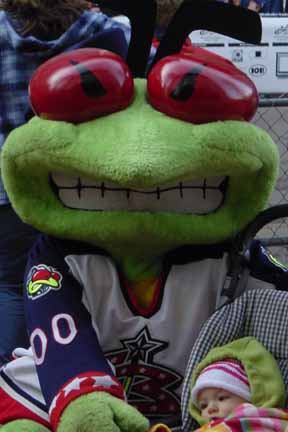 The creepy mascot of the Columbus Blue Jackets was out and about
the day of the marathon. Dylan had just woken up from a nap.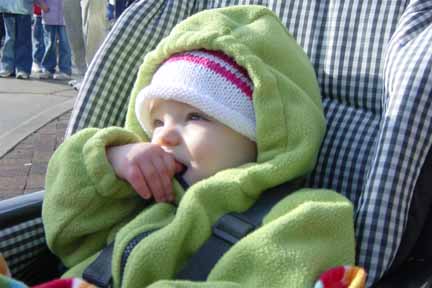 People watching at the marathon. It was cold and windy.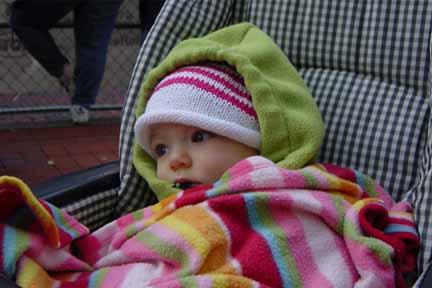 Click Here to Go Back to the Main Photo Page