Our Visit with Nancy
While in San Diego, Michael was speaking at a conference, so
Dylie and I had some free time. We spent one of our days with Nancy,
a friend of my Weimaraner message board.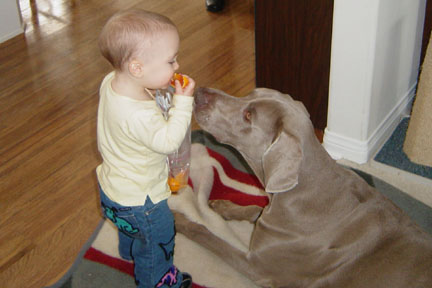 Teasing one of Nancy's dogs with a blood orange (just picked from a
tree in Nancy's yard!!)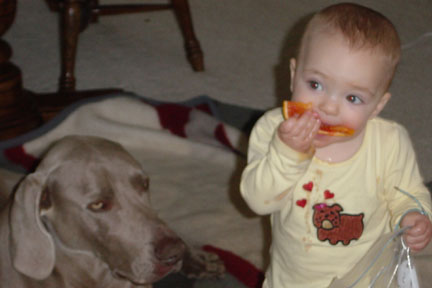 "I want that orange."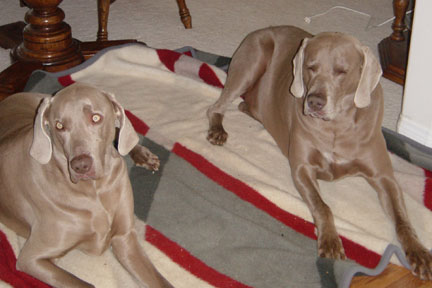 Mick and Chance.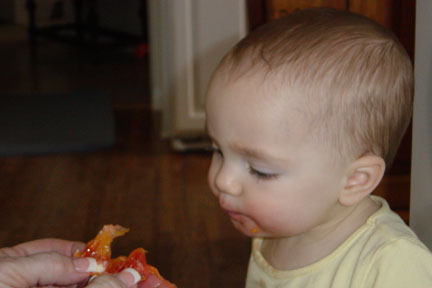 Nancy feeding Dylie a blood orange.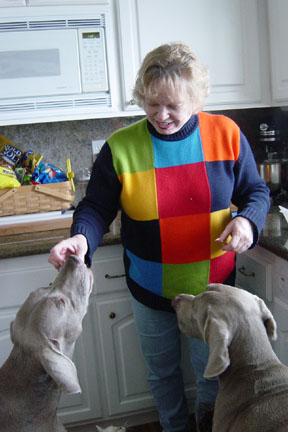 Snacktime at Nancy's. (Can you spot the little cat head
at the bottom of the photo?)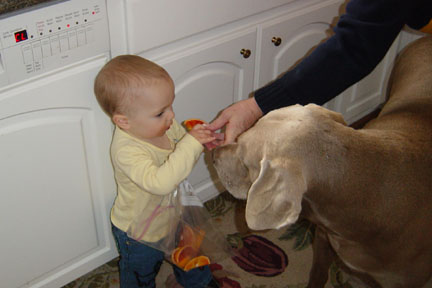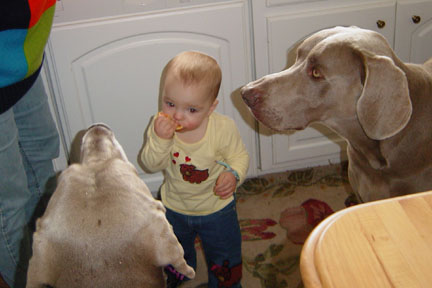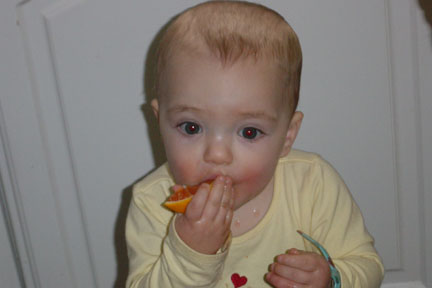 Yummy!
Click here to go back to the main photo page.
Click here to go back to the homepage.