New York
October-November, 2002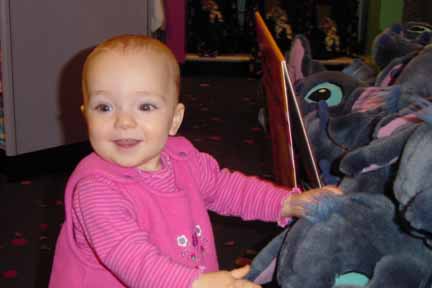 This is actually in Toledo - it's right before we left. Dylan loved the Stitch dolls
at the Disney store. I call this photo "Dylo and Stitch".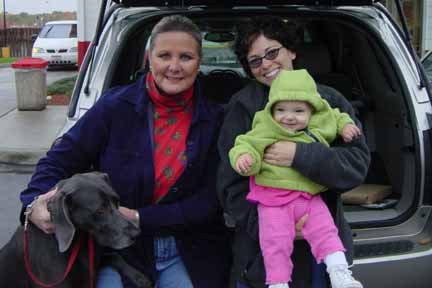 Here we are at a truck stop on our way to NY. This is our friend Gayle with her
dog Autumn. I met her on my Weimaraner message board. Autumn is a Blue Weim.
That's why she is darker than Friday.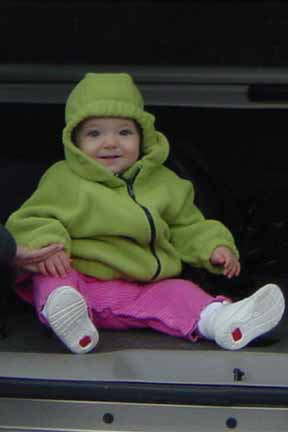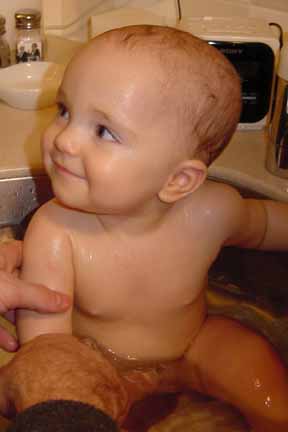 Taking a bath in Grandpa Rich and Grandma Marcia's sink.
Click Here to Go Back to the Main Photo Page