Dylan, her Aunt Megen and I went to Massachusett's for Grandma Ana's 90th Birthday Party.
We had a great time seeing all of our cousins and Dylan's Nana and G-Pa,
and, of course, Uncle Dave. Here are some photos!
Eva and Gabe dressed up as "cocoons"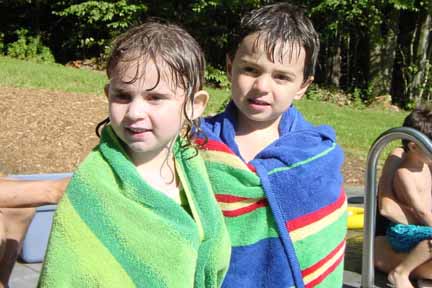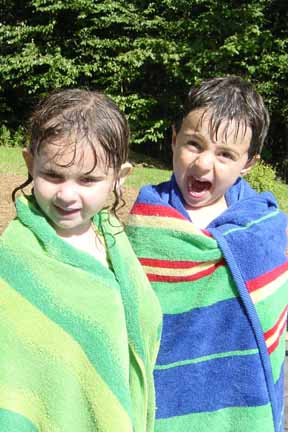 Cousin Eva jumps into the pool (a new trick)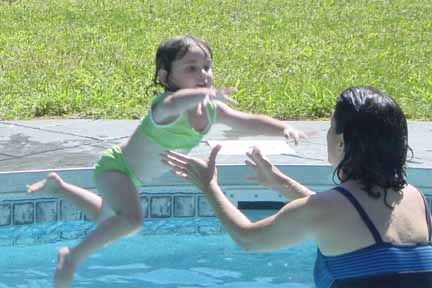 Uncle Dave, Nana, Dylan and Mommy smile for the camera.
Click Here for More Photos from the Trip